Description
Take your chicken or poultry to new heights with Blues Hog High Flyin' Chicken Seasoning. We're rufflin' feathers with how good this one tastes! are you ready for the best bird ever?! Don't be a chicken, it's time for poultry power!
Best seasoning for fish, seafood and poultry!
Blues Hog gourmet dry rub seasonings are made of all natural, high-quality ingredients.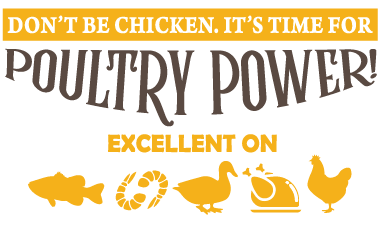 YOUR RECENTLY VIEWED PRODUCTS